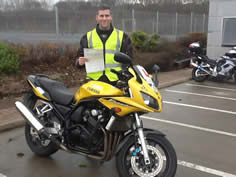 "The training that I received during the Direct Access Scheme was extremely thorough, yet still enjoyable. Paul went above and beyond all that was expected with regards to the mod 1 and 2 test preparation, surpassing all previous expectations. I could not rate Paul's professionalism and upbeat "get things done" attitude any more highly! I would recommend this training course to anybody whom is enthusiastic with regards to getting on the road on two wheels!
Nick Hibbert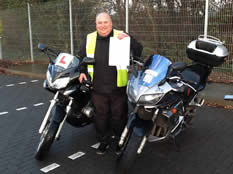 "Great training couldn't be happier"Thanks Paul and Mike
Neil
Well done Neil in achieving a full motorbike license with Nil rider faults on your Mod2.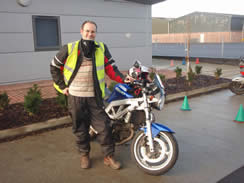 Thanks to Mike for a great training experience. Mike was hugely patient and was amazingly quick at bringing my poor bike control up to scratch for the part 1 test with very perceptive and helpful advice at all times. He was always clear, thorough and thoughtful and I doubt you would find a better trainer anywhere. Thanks also to Paul for his session with me which gave me lots of things to think about for my part 2.'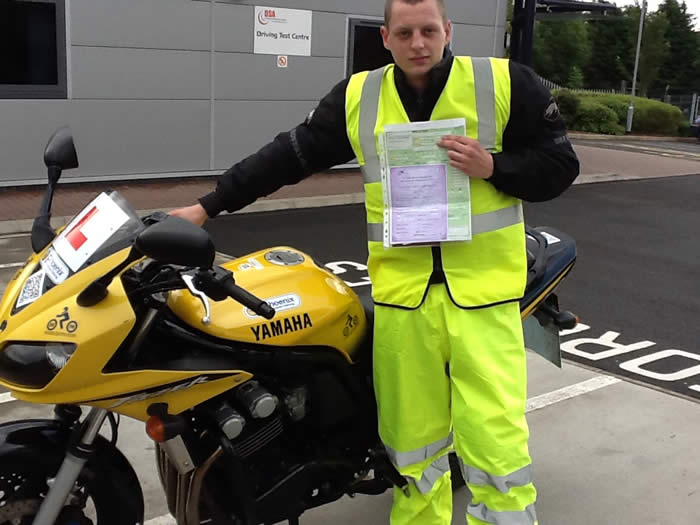 Richard Pearson passes Mod 1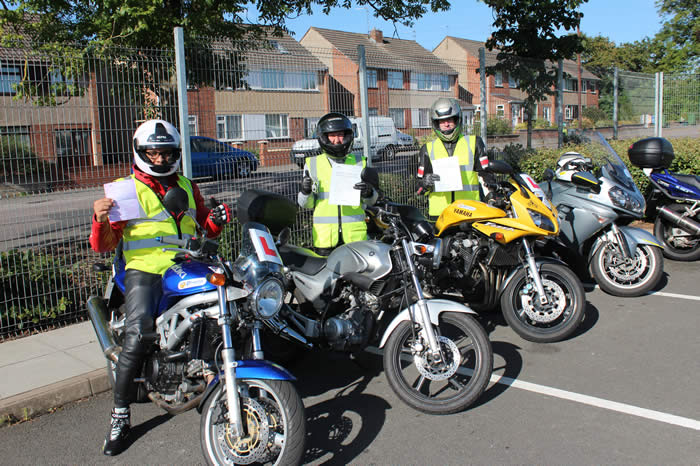 Linda reeve passes Mod 2 A2, with Guiseppe and Aaron
Darren Miles-Floyd
Professional instructors who keenly pass on their vast knowledge and experience A++++
CBT 9th August 2012
A great trainer, second time for my CBT. Trainer taught me well and refreshed my memory!
Lewis Herbert 125cc CBT 30/07/2012